Well, that was a long break eh? Lots of stuff going on in life, moved into a new place, got a new job, adopted two cute dogs (pics later yes?), and haven't really bought a lot of polish (what with the craze of having to furnish a new place.).
Oh, and my nails are longer now! I figured it best to show this with a comparison of an earlier post. This is today wearing Essie Lapiz of Luxury, featuring my cute little octopus flash drive.
My nails before:
*img broken*
And today: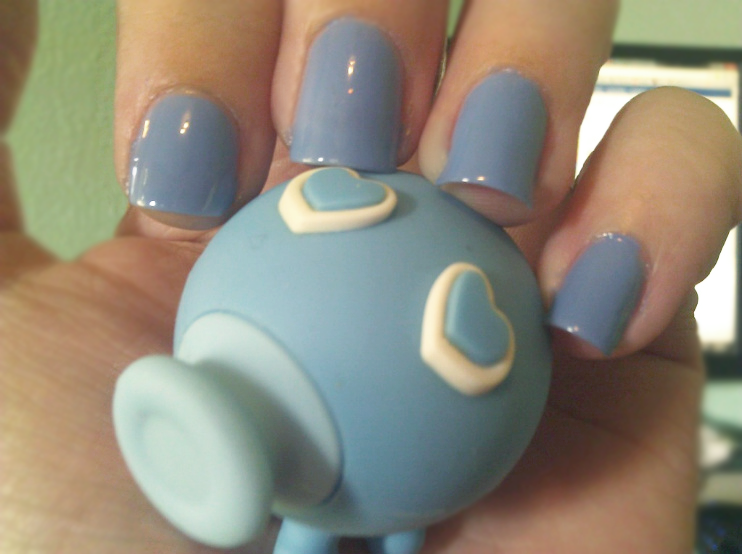 *excuse the green tint, it's the color of my walls*
Quite a bit there eh? I'm still hoping to go a bit longer. I have to say though, that using Seche Recondition about 3-4 times a week has made a world of difference. I probably break about 80% less than I did when using no treatment.
If you would like my thoughts on this polish, my original post of this color can be found
here
.